Can the 2016 Chevy Cruze MPG Ratings Compete with the 2016 Honda Civic?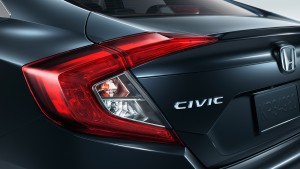 Are you looking for a fuel-efficient small car around Mid-Michigan? Then the 2016 Chevy Cruze mpg ratings probably caused you to stop and see what else this small car has to offer. We have to admit that while we were curious about the Cruze, we found it paling in comparison to our 2016 Honda Civic.
We put them next to each other so you could see the differences the way we do, particularly in fuel economy. Take a look.
Put Two Small Cars Side-by-Side
It's easy to think that all small cars are created equally, and if you go back far enough, you might find quite a few similarities between vehicles like the Civic and the Cruze. But the modern models are distinct, and we have yet to find a small car that really stands up to scrutiny when a Civic sits parked next to it.
Check out the numbers for yourself:
The 2016 Chevy Cruze L mpg ratings come in at 36 highway and 25 city mpg for 29 mpg combined on models with the standard manual transmission.
The 2016 Honda Civic LX with CVT, however, earns an EPA-estimated 41 highway and 31 city mpg for 35 mpg combined.
The standard Civic even bests the Cruze on power, with 158 hp and 138 lb-ft of torque to the Cruze's 138 hp and 125 lb-ft of torque.
We haven't even touched on Honda's new turbocharged 4-cylinder engine, but suffice it to say it is actually more efficient than the standard Civic's 2.0L 4-cylinder and offers more power. Both of these traits put it a step further removed from the Cruze, leaving Chevy's small car firmly in the rearview … where we think it belongs.
Test Drive the Civic
We put the Civic right up against a top competitor so that you could see for yourself what this car is capable of. We hope you were impressed by the updates that have kicked off the 10th generation of the Civic; we want to show you the many ways in which it bests the competition—beating the 2016 Chevy Cruze mpg numbers is just the start.
Visit a Mid-Michigan Honda Dealer near you today to take a test drive of the Civic.
Mid-Michigan Honda Dealers includes Art Moehn Honda, Capital Honda, Honda of Grand Blanc, Thelen Honda, and Williams Honda.