Honda Fit's New Trim Levels for 2018 are Here!
Honda Fit's New Trim Levels for 2018 are Here!
Your quest for a new compact car that is perfect for any kind of lifestyle is finally over, thanks to the release of the all-new 2018 Honda Fit. The 2018 Honda Fit has taken on a few new style and design changes from its predecessor, but the changes only add to the vehicle's allure. The addition of new trim levels as well as more features, exterior color options, technology, and safety are just a few of the things that keep the 2018 Honda Fit at the top of our list—and it should be on yours as well. Keep reading to learn more about the different Honda Fit trim levels and what kinds of amazing prices, features, and customizability they are able to offer Michigan drivers.
The LX
Kicking off the lineup is the Honda Fit LX. As the child of the lineup, the LX provides a surprising abundance of amenities and power without costing an arm and a leg. Fit LX 6MT models are priced at $16,190 MSRP* and include plenty of bang for your buck. At this price point, and with the included features, the LX is a great daily driving vehicle with plenty of potential. With this trim level, drivers can expect to see great features such as Honda Sensing, a multi-angle rearview camera, and second-row Magic Seats. Powering up this trim is a 1.5L I4 engine that has the ability to dole out a vicious 130 hp and 114 lb-ft of torque when equipped with a 6-speed manual transmission, or 128 hp and 113 lb-ft of torque when using the optional CVT.
The Sport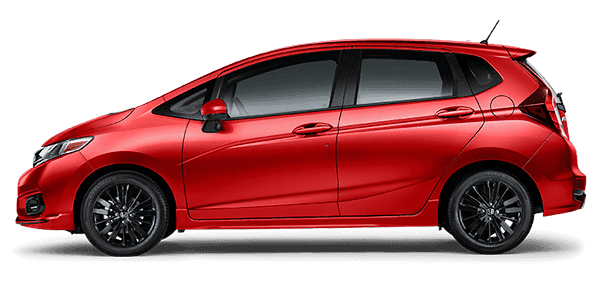 Next up in the Honda Fit trim level lineup is the Sport. The Sport is a
new addition to the Fit family
and comes with plenty of greatness to share. This new sports-tuned trim gives drivers looking for practicality and a party under the same hood exactly what they're looking for. This sportier take on the Fit comes with some stylish new elements such as optional paddle shifters, 16-inch black alloy wheels, and front, side, and underbody spoilers. Alongside this sporty new look, the Sport offers everything available on the LX, including the same great powertrain configurations. Other features you can find on this new member for the low price of $17,500 MSRP (for 6MT models)* include interior upgrades and a 7-inch Display Audio touchscreen.
The EX
Next up is the EX, which comes in at $18,160 MSRP for 6MT models* and is able to provide Michigan drivers with the most luxurious driving experience a compact car can offer. To start, the EX takes everything from the LX trim, including powertrain configurations, and then puts its own spin on things to create a truly comfortable and exciting ride. Some of the great extras that are included on this trim level are Apple CarPlay, Android Auto, Honda Sensing, and a one-touch power moonroof.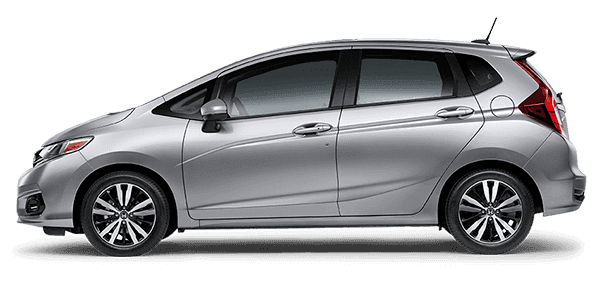 The EX-L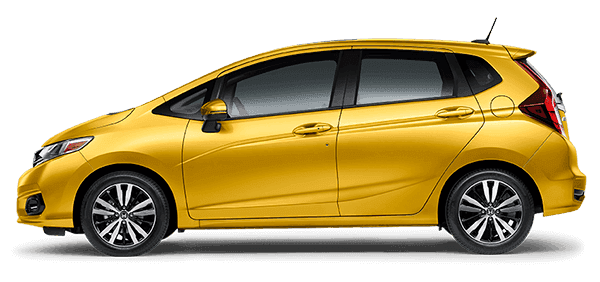 The final, top-tier trim level for the 2018 Honda Fit is the EX-L, a model that takes everything learned from the EX and spruces things up one final time to create a truly worthy automobile for luxury lovers on a budget. The EX-L, priced at $20,520 MSRP,* drops the 6-speed manual transmission in favor of a standard CVT, while retaining the same engine. Other great features that can be found on this trim include a leather-trimmed interior, Honda Satellite-Linked Navigation System, and heated front seats.