Hondas Named Consumer Reports' Most Reliable Cars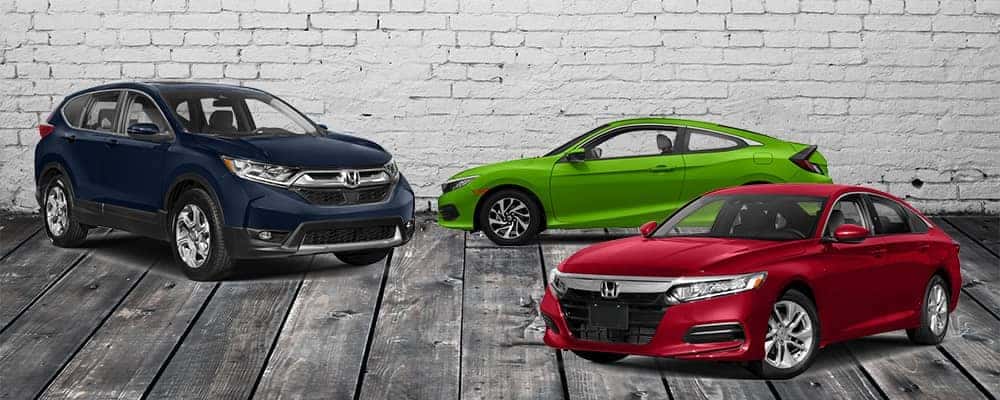 Drivers who've been on the lookout for the most reliable cars are in luck. The experts at Consumer Reports have just released their list of the vehicles most likely to surpass 200,000 miles without extensive, expensive maintenance. We're pleased to report that three of Honda's cars made the top ten! The 2018 Honda Civic, the 2018 Honda Accord, and the 2018 Honda CR-V are three of the longest-lasting cars on the road today, and once you've find out what sets them apart, you'll quickly see why they're perfect for Mid-Michigan's drivers.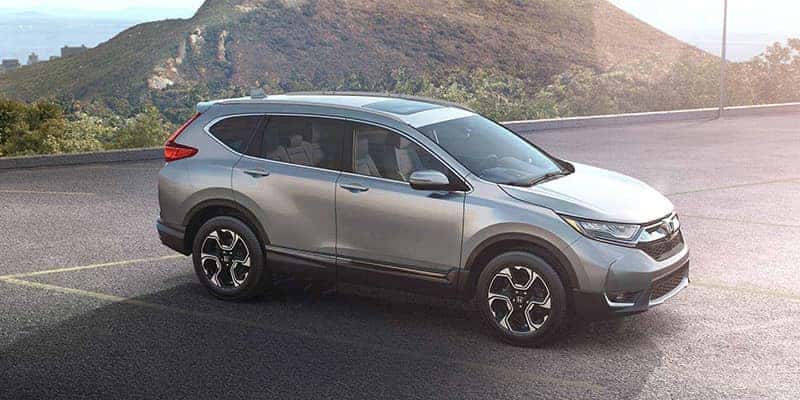 2018 Honda CR-V Touring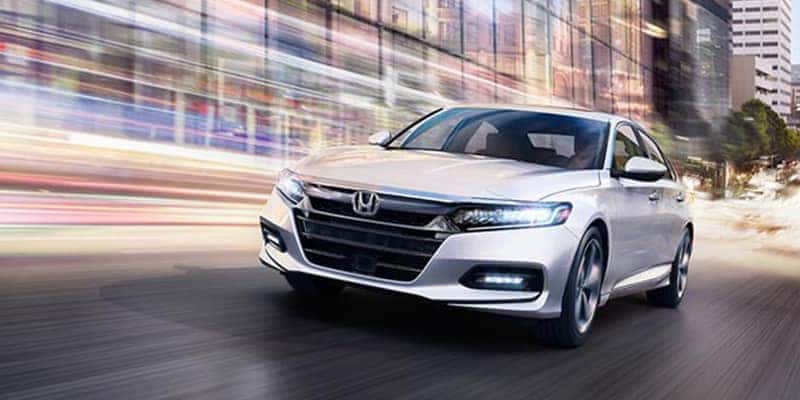 2018 Honda Accord Touring
Honda's Longest-Lasting Cars
Honda's vehicles will perform to your highest standards for years after you drive your new car off the lot — but of course, durability isn't the only thing these vehicles are offering. Each of these efficient, fun-to-drive models comes equipped with dozens of standard features.
2018 Honda Civic: There's a 2018 Honda Civic for everyone! If you like what you see in this compact car, you'll choose between six different sedan, coupe, and hatchback model types — but no matter which one you settle on, you'll love the way your Civic handles and performs.
2018 Honda Accord Sedan: This year's Accord is better than ever. Each responsive and efficient Accord Sedan trim level includes a wide variety of entertainment and technology features, and Honda Sensing safety is standard on every model. Its dependable drivetrain has been perfected over the decades, and it handles as well as any large sedan on the road.
2018 Honda CR-V: Drivers who require a little more breathing room will love the features and performance of the Honda CR-V. This efficient SUV is available with All-Wheel Drive and top-tier driver-assistive safety features, and its cabin is quite spacious and well-appointed.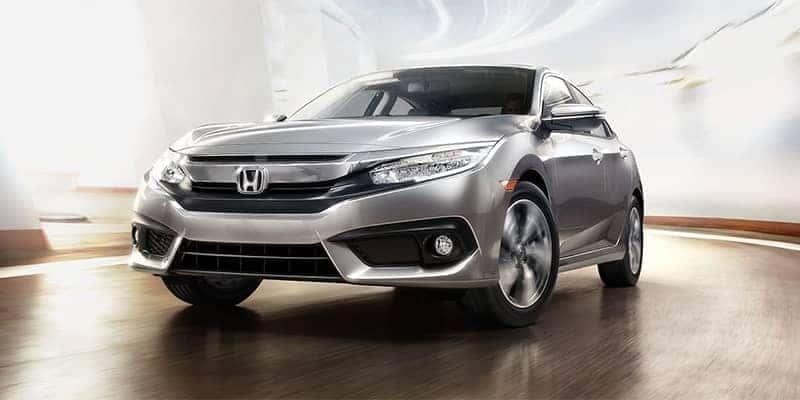 2018 Honda Civic Sedan Touring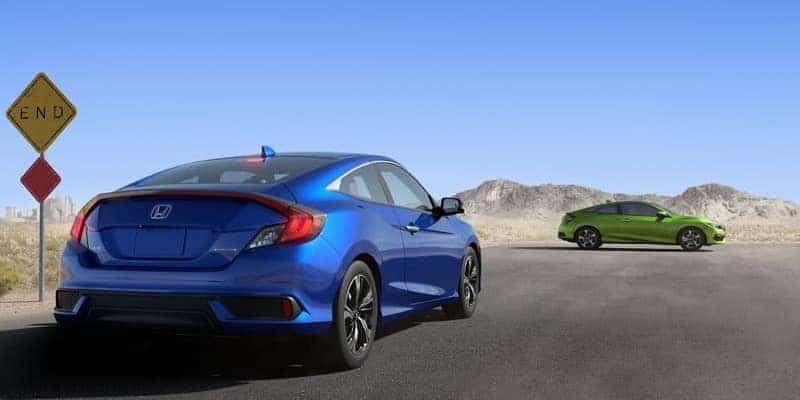 2018 Honda Civic Coupe Touring
Test Drive a Honda Today!
When you drive a Honda, you'll get more out of every mile. The 2018 Honda Civic, the 2018 Honda Accord, and the 2018 Honda CR-V are now available to test drive at your local Mid-Michigan Honda dealer. What's more, when you take advantage of our current offers, you can take your favorite home for a great price. Start a conversation with us to learn more about Honda's most reliable cars.