Performance of the 2018 Honda Accord Hybrid
Honda Accord Hybrid Fuel Economy
No matter where life takes you, you can count on the Honda Accord Hybrid to deliver 47 miles per gallon*. This model's 2.0-Liter Inline 4-Cylinder is the most efficient production engine that a Honda vehicle has ever offered, and in most cases, it simply charges your Lithium Ion Battery while the AC Synchronous Permanent Magnet Electric Motor propels you forward. Moreover, drivers will be able to maximize their Accord Hybrid's fuel economy—or push this Honda to its limits—by taking advantage of its standard features. Each Accord Hybrid trim has been designed with an EcoAssist System, an essential Energy Management System Display, and a 3-Mode Drive System.
| | City Fuel Economy | Highway Fuel Economy | Combined Fuel Economy |
| --- | --- | --- | --- |
| 2018 Honda Accord Hybrid* | 47 mpg | 47 mpg | 47 mpg* |
Energy Management System Display: The Accord Hybrid offers a standard feature that makes it easy to get a complete readout on your powertrain's behavior. This centrally located screen displays the work that's being done by your engine and by your electric motor, so you'll always know exactly what's going on under the hood.
3-Mode Drive System: Make the most of every mile with the Accord Hybrid's 3-Mode Drive System. On most days you'll spend your time in Normal Mode, which offers a balance between fuel economy and energetic acceleration that's perfect for daily driving. Eco Mode limits the contribution of your gasoline-powered engine, minimizing your fuel consumption when you're driving in the city or stuck in traffic. Highway conditions are best experienced with Sport mode, which fully engages the engine.
Eco Assist System: A standard Eco Assist System makes constant, minute adjustments to the behavior of components in your powertrain. By learning how you drive, the system optimizes its functioning and ensures that you'll use less fuel wherever you go. This system goes to work automatically, taking the burden off the driver.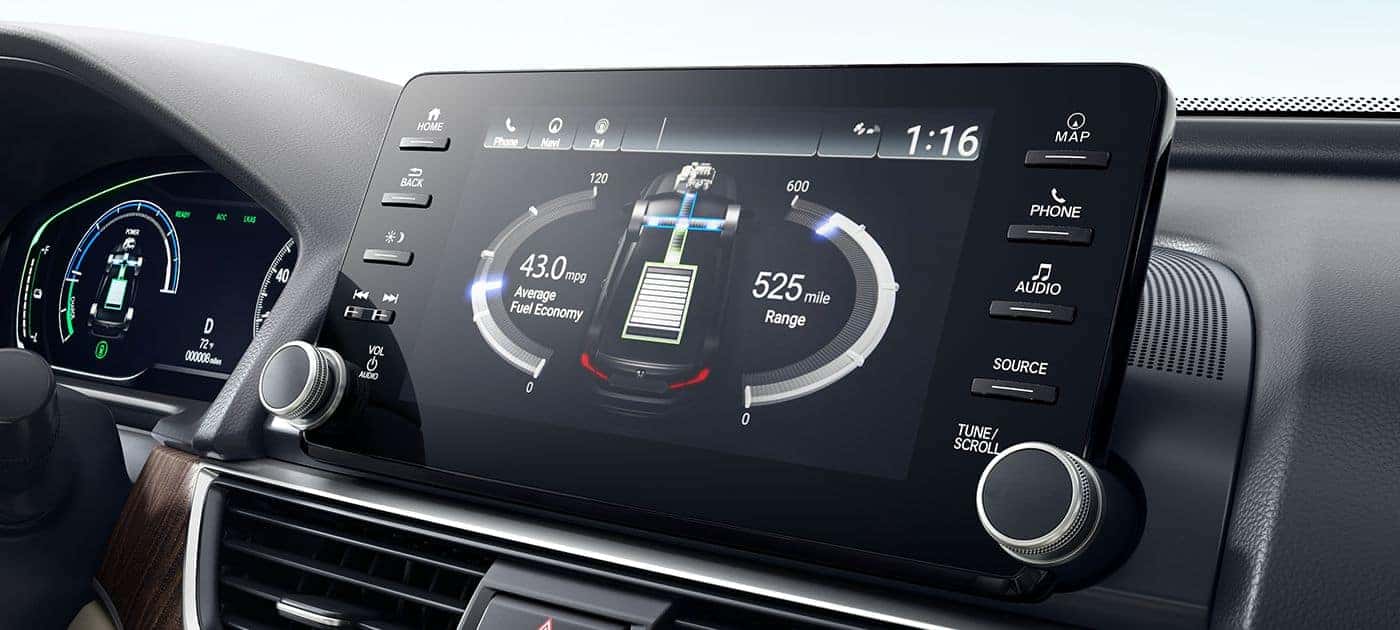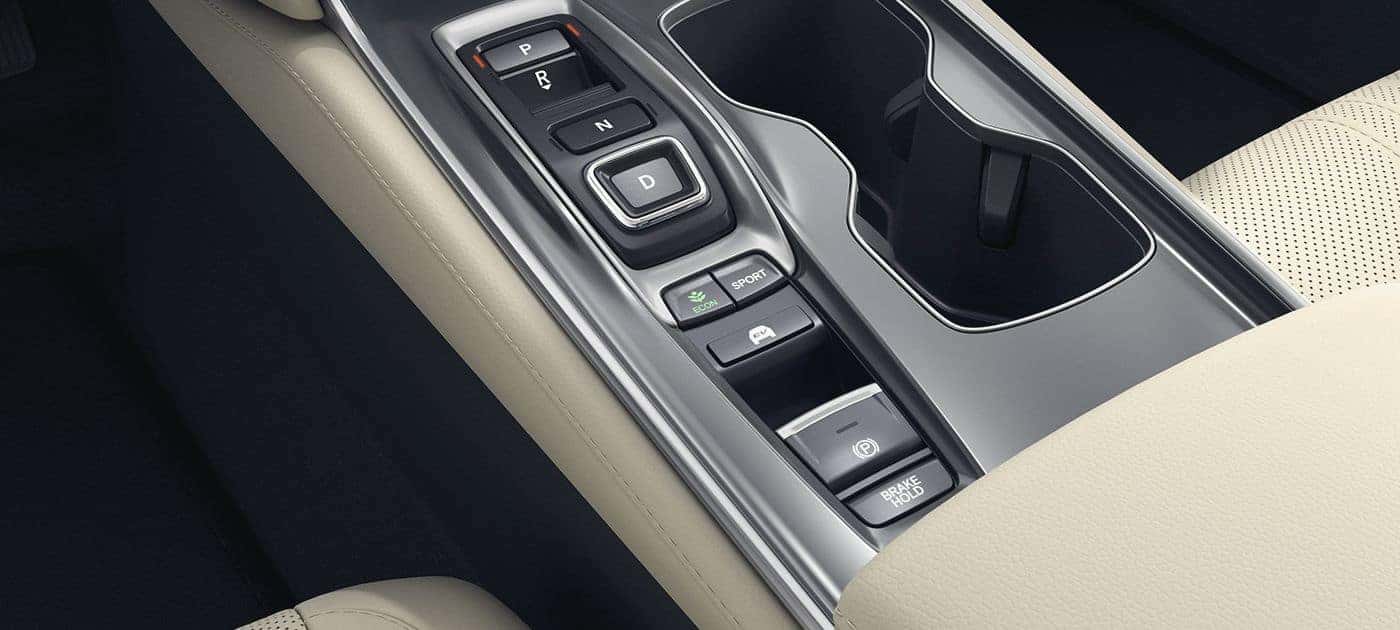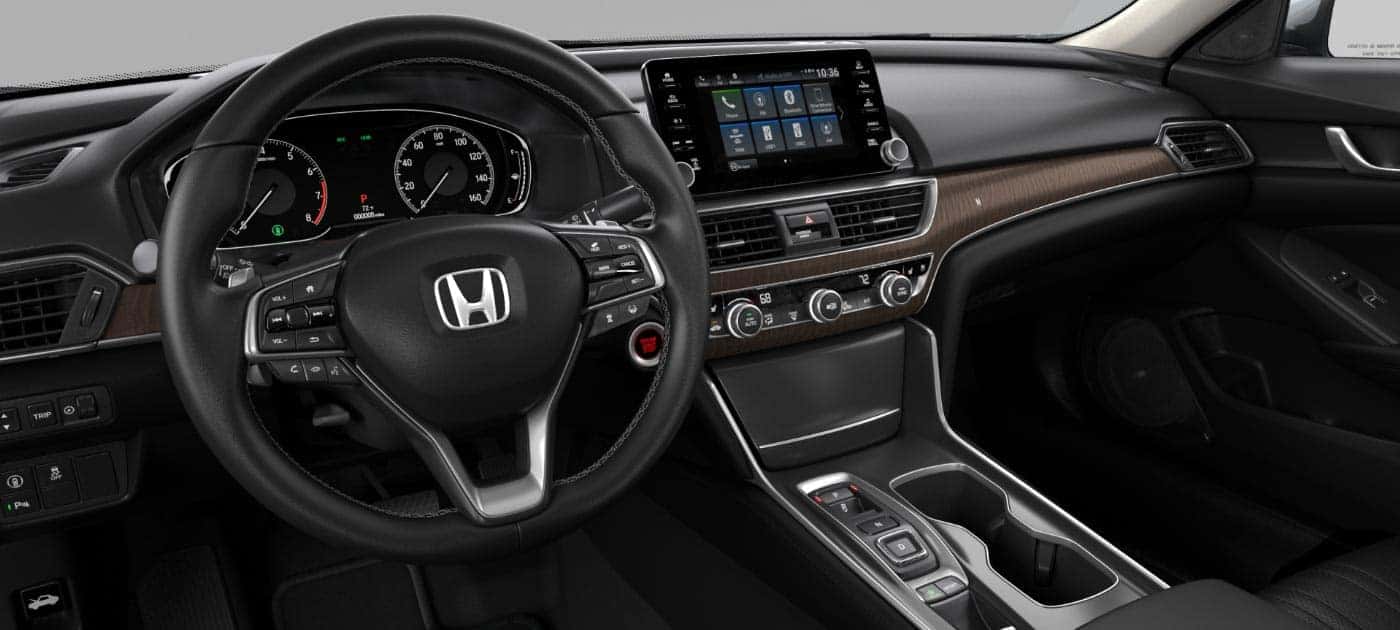 Honda Accord Hybrid Horsepower and Powertrain
The Honda Accord Hybrid's central components work together to give you a touring experience that you'll never forget. This Hybrid runs on
an innovative two-motor system
that's been carried over from previous Accord Hybrid designs, but it's sure to feel fresh to drivers used to more conventional vehicles. As noted, the main power source in this model is an
AC Synchronous Permanent Magnet Electric Motor
. This motor makes the most significant contributions to the Accord Hybrid's horsepower and torque specifications, but that hardly means that its
2.0-Liter Inline 4-Cylinder Atkinson-Cycle Engine
has a tendency to slack off. The latter goes to work whenever you need an additional burst of power.
These components have been paired with an Electronic Continuously Variable Transmission that ensures smooth, satisfying shifting and acceleration. This smartly-designed transmission minimizes your fuel consumption by identifying optimal shift points, and perhaps surprisingly, it also gives drivers a new way to slow their rate of travel. Standard Deceleration technology can slow your vehicle without requiring any application of the brake pedal, and what's more, this feature will automatically recharge your battery as you drive!
| | Component Horsepower | Torque | Total System Horsepower |
| --- | --- | --- | --- |
| AC Synchronous Permanent-Magnet Electric Motor | 181 HP @ 5000-6000 RPM | 232 lb.-ft. @ 0-2000 RPM | 212 HP @ 6200 RPM |
| Inline 4-Cylinder Atkinson Cycle Engine | 143 HP @ 6200 RPM | 129 lb.-ft. @ 3500 RPM | 212 HP @ 6200 RPM |
Take the Accord Hybrid for a Test Drive!
When you pay a visit to your local Mid-Michigan Honda <d<ealer<, you'll be able to experience the 2018 Honda Accord Hybrid's horsepower and fuel economy for yourself! This one-of-a-kind sedan is just as efficient as it is fun to drive, and there's never been a better time to get behind the wheel. Check out our current offers today!