Battle of the Brands: Honda vs. Toyota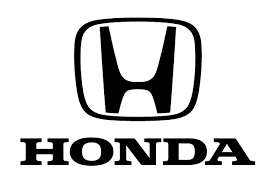 In a recent U.S. News article, editors gave the Japanese automaker Honda high marks over Toyota when it came to pricing, performance, and other key factors. Michigan drivers should read further to see just what impressed U.S. News about Honda's diverse lineup of compact cars, midsize autos, and family-friendly SUVs.
Performance
All models in Honda's lineup scored higher in the performance category compared to Toyota's vehicles. Honda offered better acceleration and better handling across the board. Families in the market for a minivan, take note: The ever-popular Honda Odyssey earned a performance rating of 9.1, while the Toyota Sienna only scored an 8.4. Even by a small margin, Honda has the edge when it comes to performance.
Price
Your purchasing decision is almost always going to come down to price. While Toyota has made strides in this area to offer more affordable cars, Honda still beats out similar Toyota models when it comes to offering more value for your dollar. Even when comparably priced, Toyota models tend to offer less flexibility in options and features than you'll get with Honda.
Overall Lineup
When it comes to all the cars both brands offer, Honda takes the cake in the small, midsize, compact SUV, subcompact SUV, and minivan segments. Toyota offers eight options in the small car class, but Honda's two offerings are of higher quality. More closely matched in the midsize class, Honda claims the win due to the lower rankings of Toyota's interior quality. Honda claimed the top spot in the subcompact SUV segment due the CR-V's great reliability and favorable reviews from critics. Toyota did not have an entry in the subcompact SUV class, so the Honda HR-V stood out. The Honda Odyssey is at the top of U.S. News minivan rankings due to its affordable price, variety of family-friendly features, and stellar performance.
Experience a Honda Today
U.S. News picked Honda over Toyota, and we think it's easy to see why. Stop by any Mid-Michigan Honda Dealer location to decide for yourself. Contact us online to schedule a test drive; in the meantime, take a look at our current offers or learn more about financing options that will make it even easier and more rewarding to purchase a new Honda.