How You Can Get Honda Accessories at the Click of a Button
Published: 07-17-2023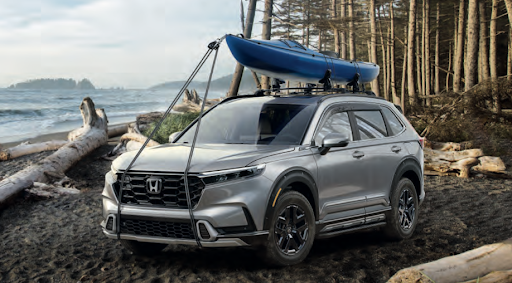 The Honda DreamShop provides drivers with simplified and reliable parts ordering experience. This hub is a user-friendly space where motorists can order replacement OEM parts for DIY repairs and necessary upgrades.
The complete inventory on the DreamShop includes OEM parts, hardware, and accessories. Customers can arrange for their new parts to be scheduled for pick-up if in stock or they can be shipped to your nearest Michigan Honda Dealer. The site pulls from an entire dealer network so that customers can compare part numbers, pricing, and availability.
Scheduling routine care and replacing damaged parts helps owners to get the most quality mileage from their favorite Honda models. Whether you drive your car through crowded cities or wait for weekend adventures, we have the accessories you need.
Drivers only need to enter their vehicle's model, year, and trim before being shown a variety of affordable options. The DreamShop will also provide a complete breakdown of all items including engine parts, transmission replacements, or electrical upgrades.
Using OEM or Original Equipment Manufacturer parts guarantees that your replacements are manufactured to perfectly fit your Honda model no matter the trim level. They also provide the same reliable Honda quality that drivers have come to expect from our award-winning engineers.
Our skilled team at your closest Michigan Honda Dealer is always happy to schedule repairs and tune-ups, and help motorists find the right parts for their vehicle improvements. Visit our shop today to learn more about available replacement parts and OEM quality.