Can the Toyota C-HR Beat the Honda HR-V?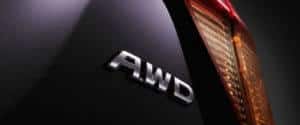 The 2017 Honda HR-V has been a star in the crossover market for the past few years, but Toyota seeks to topple it from its throne with the 2018 C-HR, a new crossover with a bold design that has a lot of potential. We took a closer look at both vehicles and found some key differences that will convince Michigan drivers to stick with the HR-V.
What Makes a Crossover SUV?
The crossover market is growing every year with no signs of slowing down. Crossovers are sought out because they have the feel and efficiency of a car, and many times, comparable power and capabilities of an SUV. The 2017 Honda HR-V is popular in part because of its all-wheel drive technology. AWD offers better handling and control during harsh Michigan winters. The C-HR is not available with all-wheel drive on any of its trims and could leave you stranded when you need the dependability AWD affords. Lacking the performance provided by AWD, the C-HR has a long way to go to match the practical usefulness of the HR-V.
Ride Comfortable and Fully Equipped
A proper SUV has lots of storage and cargo space for your adventures. The 2017 Honda HR-V has versatile underseat storage and a rear 60/40-split folding bench seat with adjustable headrests so you can customize how you haul. The C-HR does not have these storage features, making it less suitable for camping trips or work sites. The HR-V has a maximum cargo volume of 57.6 cubic feet versus the C-HR's 36.4 cubic feet of cargo volume, meaning the HR-V is able to carry all your gear along for a weekend trip or a cross-country trek. If you take the C-HR, you'll have to leave something at home. Not only does the HR-V have enough room for any tools you'd need to carry along, it's also got more head, hip, leg, and shoulder room than the C-HR, making it a great option if you've got friends or a work crew that wants to stretch out.
Experience a Honda Crossover
To see what sets the HR-V apart from competitors like the Toyota C-HR, you can stop by any Mid-Michigan Honda Dealers location. Drop us a message online or learn more about current offers and financing options. The 2017 Honda HR-V is waiting for you.