Why the 2024 Honda CR-V Should be Your Next Honda SUV
Published: 07-05-2023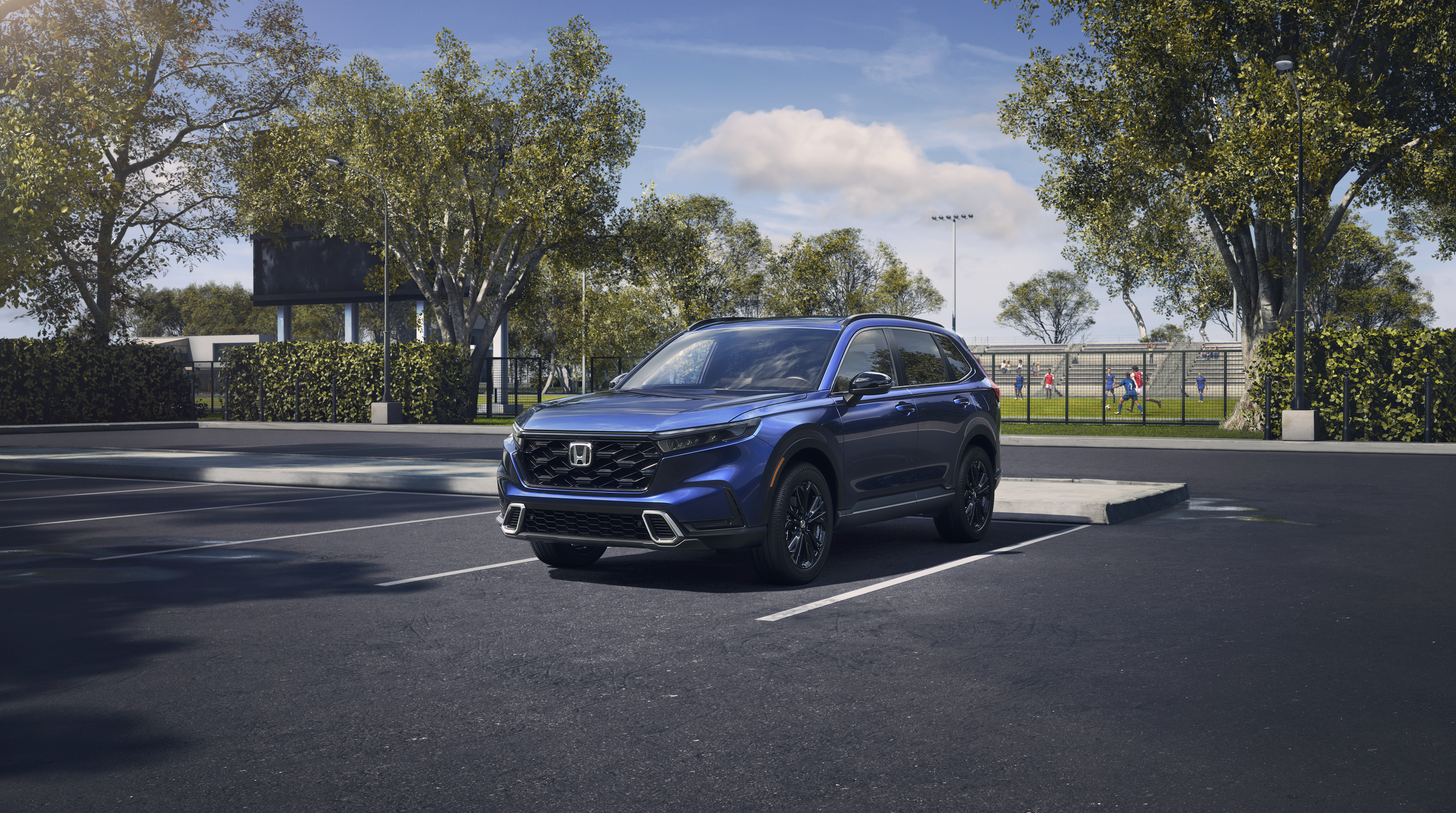 The CR-V is known for stylishly combining modern fuel efficiency, versatile performance ability, and comprehensive safety technologies into one midsize SUV. The 2024 Honda CR-V, coming in late 2023 or early 2024, is no different.
What Is a Hydrogen-Powered Car?
Next year's model of CR-Vs will feature a hydrogen-powered hybrid plug-in model for increased gas mileage and a greener future.
Hydrogen-powered models will include two hydrogen (H2) tanks located in the rear of the car along with the battery plug-in. The battery is so small that Honda engineers rarely bother to include it in diagrams of the all-new and sustainable SUV.
2024 CR-V Upgrades
One of the most distinct and noticeable exterior updates that 2024 CR-V owners will see is the sporty honeycomb grill and upgraded exterior design. The new CR-V is also slightly larger than previous model years with a more powerful and stable base.
An immersive 12-speaker system is available on select trims along with heat-controlled front seats for improved entertainment and comfort.
The addition of Honda Sensing 360 technologies provides complete protection and driver warnings from every possible angle. Collision mitigation systems help to support distracted drivers by alerting them of potential dangers and taking responsive action when necessary.
These upgraded safety features create virtually zero blind spots while driving in the city or on busy Michigan highways. Some new safety technologies include blind-spot monitoring, traffic recognition, forward collision warning, and an automated braking system.
The additional storage room in the larger SUV gives drivers the space they need for weekend adventures in the Michigan wilderness or passenger bags. New CR-Vs will also be able to combine their EV range and a hybrid system for efficient daily commuting or extended journeys.
Visit Mid-Michigan Honda Dealers Today
The 2024 Honda CR-V is expected to be one of the most exciting and advanced crossover SUVs to date. Visit your nearest Mid-Michigan Honda Dealers to learn more about available trim features and the new hydrogen-powered CR-V models.